The Mendota Trail is a 12.5-mile hiking and biking recreational corridor, spanning tranquil countryside, forests, and creeks on gentle grades between Bristol, Virginia and Mendota, Virginia. The trail is owned by Washington County, Virginia and the Bristol Trailhead by Washington County Park Authority, (276) 525-1300.
Find Us
Bristol Trailhead — 3460 Island Road
Benhams — 7720 Rich Valley Road
Mendota Trailhead — Across from 2421 Mendota Rd.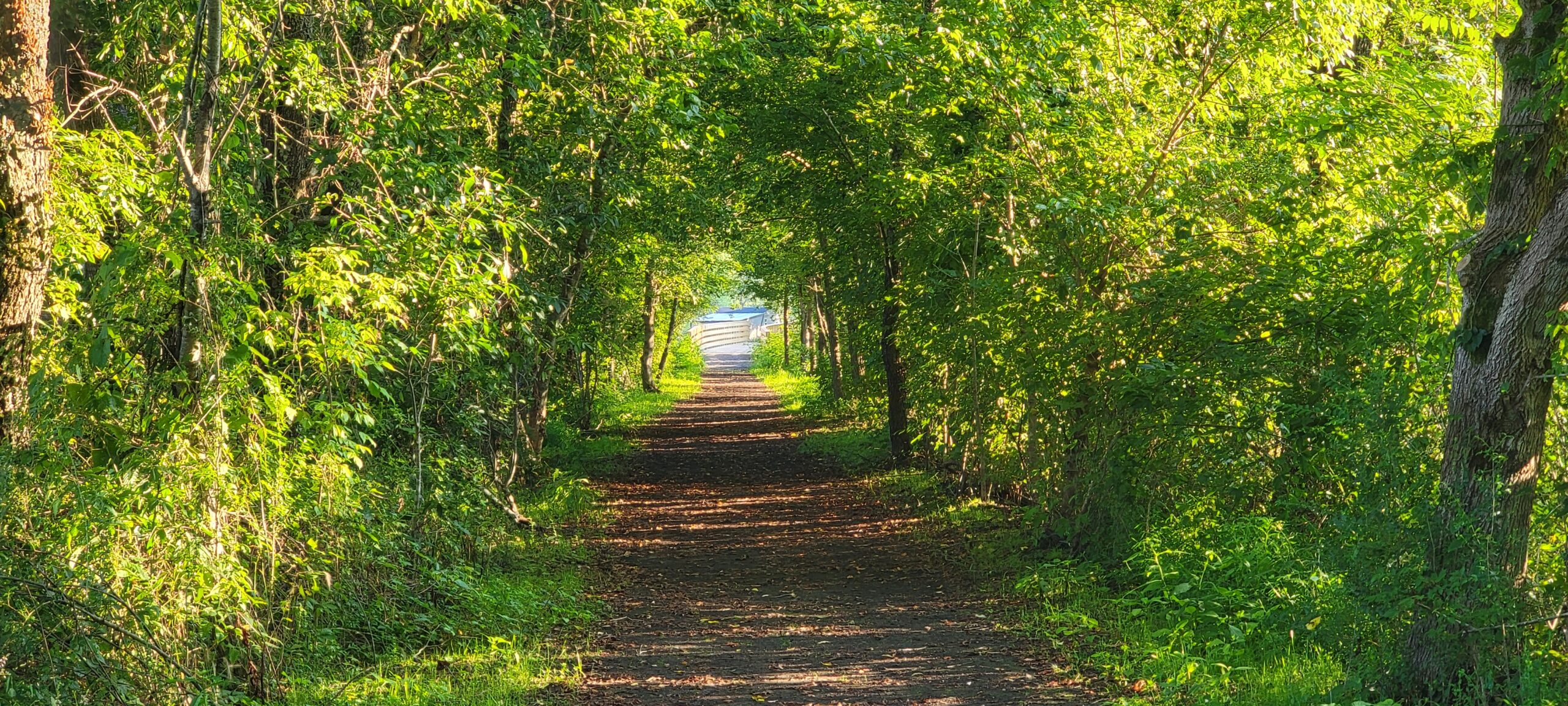 From Rails to Trail
The Mendota Trail is a 12.5-mile hiking and biking recreational trail located in Washington County, between Bristol, Virginia, and Mendota, Virginia. Take a moment to view our video!
Have inquiries about the Mendota Trail? We would love to help you!  Fill out the form below with any questions or comments and we will get in touch with you.
Contact us with any inquires about the Mendota Trail.
Mendota Trail 
PO Box 1322
Bristol, VA 24203
Rules for Mendota Trail Use
Only officially announced portions of the trail are open to the public; the rest of the corridor is closed due to dangerous conditions; non-permitted usage is solely at the user's own risk. Open dawn to dusk. No trespassing on the adjacent private property. No motorized vehicles. No hunting or discharge of firearms. No animals other than leashed non-vicious dogs; dog waste must be disposed of properly. Minors must be accompanied by adults. TRAIL USERS DO SO AT THEIR OWN RISK AND BY USING THE TRAIL WAIVE ALL CLAIMS OF INJURY OR PROPERTY DAMAGE AGAINST THE MENDOTA TRAIL CONSERVANCY, INC., ITS AGENTS, VOLUNTEERS, EMPLOYEES, CONTRACTORS, BOARD MEMBERS, AND REPRESENTATIVES.